The Gepids were an East Germanic tribe which who spoke the same language as the Goths, but probably different dialects. The first unequivocal archaeological traces of this ethnic group come from the 2nd-3rd century and can be followed up to the estuary of the Visztula River.
They were presumably of Eastern German origin, and considered themselves rich and generous. They first appeared in the Carpathian Basin in the 3rd-4th century, around the Szamos,They never interbred and relations between the two tribes was tense. At times, they had substantial power and they fought the Goths and other ethnic groups for important territories.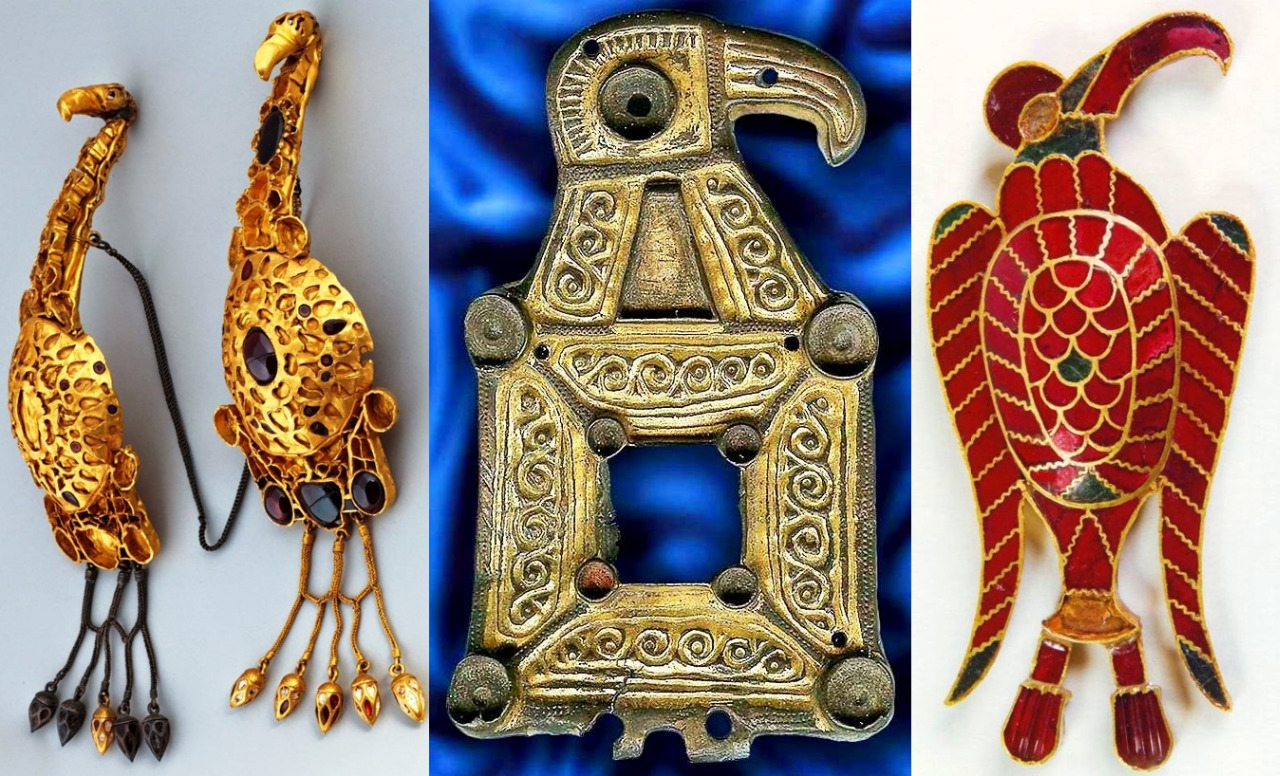 The Gepids were initially ruled under a federal tribe system and lived in village communities. The real power was held by the folk convention, which was a union of the armed forces. They elected a king only in certain important historical situations. They were conquered by the Huns when the Hun kingdom and empire evolved, but they managed to maintain their self-identity: they become allies of Attila. After Attila's death, the Gepids probably also acquired the Hun kingdom's treasury, occupying significant territories in all directions, and were recognised by the Byzantine Empire. The Byzantine Emperor greeted the Gepids as his ally, and through commercial connections the Gepids became prosperous. Further conquests and defeats, large geo-political shifts and inner power conflicts caused the central power to weaken, and affected the formation of more royal courts. In light of this, a uniform regiment came into existence in the 6th century. In the middle of the 6th century the Gepids occupied the Byzantine city of Sirmium, where they established their royal court and treasury. Byzantium revoked their annual grant and made a confederation with the Lombards, providing them with important territories in the old Goth Pannonia. The two Germanic ethnic groups, the Gepids and the Lombards, fought each other for around 30 years, and the less well armed Gepids suffered defeats against the Lombard cavalry. They lost the Byzantine territories they had occupied, but kept hold of Sirmium, where the first early medieval silver coins of the Carpathian Basin were made.
Later on Byzantium breached the agreement with the Lombards as well, and attacked the Gepida territory together with their new allies, the western refugee nomad Avar ethnic groups. The Gepida army suffered a devastating defeat, their king was killed, and their treasury was safely removed to Byzantium, while the population moved to Italy. Under the large-scale Avar occupation, the Gepids were essentially wiped out, with only smaller Transylvanian centres surviving. However, during the 7th century these small groups were all subsumed by other ethnicities in the region. The most significant of the Gepida graves that have been unearthed are in Szilágysomlyó in Transylvania, where the royal treasures – presumably from the reign of the Hun Empire – were buried.