The drive to experience a new kind of mobility
Around 90% of all pedelecs have a mid-drive motor. Most e-Bikers have good reason to choose this concept:
The most advanced drive technology is particularly notable for the natural riding sensation it offers, thanks to the direct transmission of power to the chain. Compared to front or rear wheel motors, the mid-drive motor also scores highly for its balanced weight distribution and centre of gravity. At the same time, the mid-drive motor offers good drive control, is compatible with all circuits and uses less energy, thanks to better efficiency. Another advantage of the mid-drive motor is the compact design and low weight. Smooth integration in the frame design permits greater ground clearance and a lower Q factor.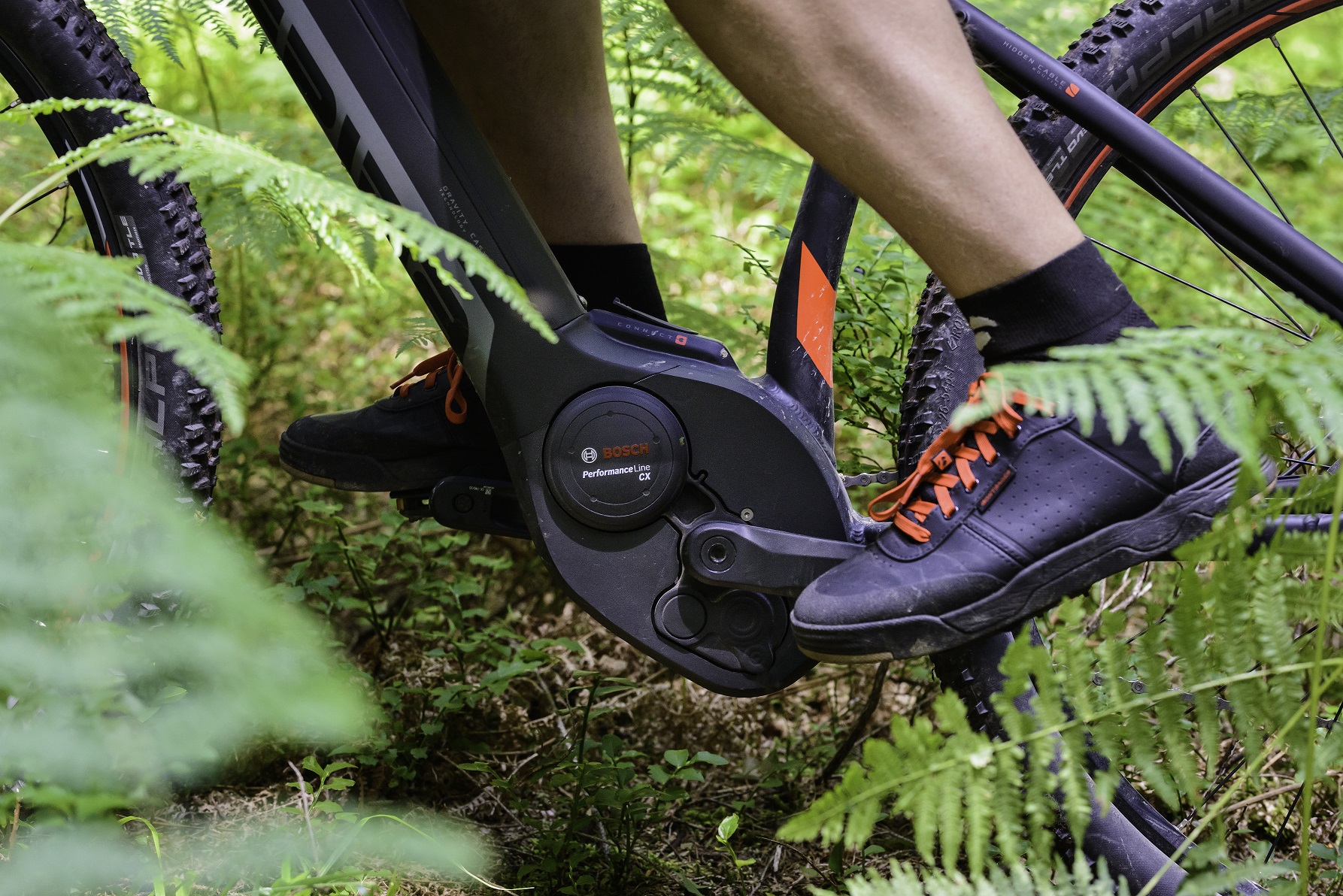 The secret behind the natural riding sensation is the innovative Bosch technology: The multi-sensor concept ensures perfectly coordinated motor support. The sensors measure the torque, speed and acceleration more than 1,000 times per second, ensuring the perfect interplay between rider and e-Bike. The technology not only ensures riding enjoyment, but also the necessary level of safety: if the legal maximum speed is exceeded, the motor support will switch off automatically. Depending on the product line, Bosch mid-drive motors are available in two variants: with support up to 25 km/h or 45 km/h.    
 
| | | | |
| --- | --- | --- | --- |
| City | Overland | Tours | Mountains |
| Relaxed driving or commuting on surfaced roads or cycle paths as part of everyday life. | Comfortable driving or commuting, primarily on surfaced roads and cycle paths with moderate inclines. | Sporty riding and longer distances, predominantly on paved paths and roads.  | Very sporty driving in challenging terrain and on unpaved roads. |
| | | | |
| | | | |
| --- | --- | --- | --- |
| Active Line | Active Line Plus | Performance Line | Performance Line CX |
| Urban mobility in modern design: the agile, lightweight and quiet Active Line is the ideal way to get around town.  | The easy way to make new discoveries: Active Line Plus brings mobility to everyday life and extends your options for spontaneous excursions.  | Sporty riding: Whether you're touring or negotiating mountainous terrain, you can rely on the new Performance Line always to deliver the right level of support. | No trail is to steep: the new Performance Line CX is the most powerful drive for ambitious eMountain bikers. |
| | | | |
The copyright of the original content and graphics generated and owned by Robert Bosch GmbH.